( You are here: cullmanpc.com -> Telephone Systems )
Telephone Systems
To strive to become a more complete solutions provider, Advanced Computer has realized installing and maintaining a telephone system is not much different than maintaining a computer network. Advanced first started maintaining telephone equipment as part of a service agreement we hold with one of our clients. It did not take long for us to evolve into installing our own telephone systems with our computer networks. We wish to thank Wendell Watts, a longtime retired Bellsouth employee who even today continues to maintain telephone systems in Cullman, for his assistance with the initial tight situation we ran into.
Jay Weekley, who has a certification from the Building Industry Consulting Service International (BICSI) (see more) ,has had extensive training on telephone systems as well as building data cable. We also wish to thank Richard Hancock, another retired Bellsouth employee, for working with us during his retirement.
Advanced Computer has been following in the footsteps of Wendell Watts and therefore prefers the AT&T Partner telephone system - now manufactured by Avaya. This system was also previously manufactured by Lucent Technologies.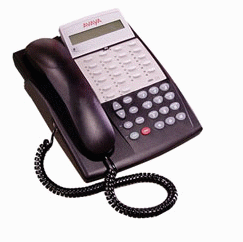 In 2008-2009, Advanced has become very proficient installing VOIP telephone systems, also known as digital telephone systems. These phone systems offer many unique options that traditional telephone systems do not. Several examples include:
Multiple ring - your telephone can ring in multiple locations


Travel with your phone - you can carry your office phone extension with you to any location with an internet connection.


Transfer between system and non-system devices - Using this technology, you can transfer calls to Cellular phones, and even "pull back" the calls to the office voicemail system.


Unified Messaging - Voicemail messages can now be emailed to your email box, your smart phone, or email distribution lists.


For more information, or to convert to digital phone service, .

or